ISLE 2020 Exhibition Tour - inkjet printing equipment
As an international platform for trade and cooperation between Asia and TOP, the strong development of ISLE is inseparable from the continuous development of diversified and value-added products by exhibitors. Next year's exhibition, companies will display their own quality products to meet global buyers' demand. ISLE 2020 Exhibition Tour - inkjet equipment, let's see it first!
Combination of flying and Yang

FY-5000 high speed solvent based inkjet printer

Printing technology: piezoelectric sprinkler Alpha 1024HG-L (Alfa)

Number of sprinklers: 4

Print width: 5100mm

Printing speed 2PASS:288 M 2; /hr

3PASS:192 M 2; /hr

4PASS:144m 2; /hr

Materials: body stickers, light bulbs, cloth banner cloth, single transparent paste, light box cloth, reel or single sheet medium.

Ink type: four color (C\M\Y\K), special solvent based ink.

RIP software: Joint Magic / montay

Data interface: Gigabit Ethernet RJ45

Heating and drying: equipped with (IR + fan)

Temperature: 15-32 C / C (59 to 90) ([20) C (68) (or) 35 to 80%RH

Humidity: 35 to 80%RH

Maximum power: >20A; 4.0KW

Input power: AC220V ( + 5%), 50HZ/ 60HZ

Machine size / weight: L7015 * W950 * H1490mm/1200KG

Packing size / weight: L7095 * W1150 * H1530mm/1350KG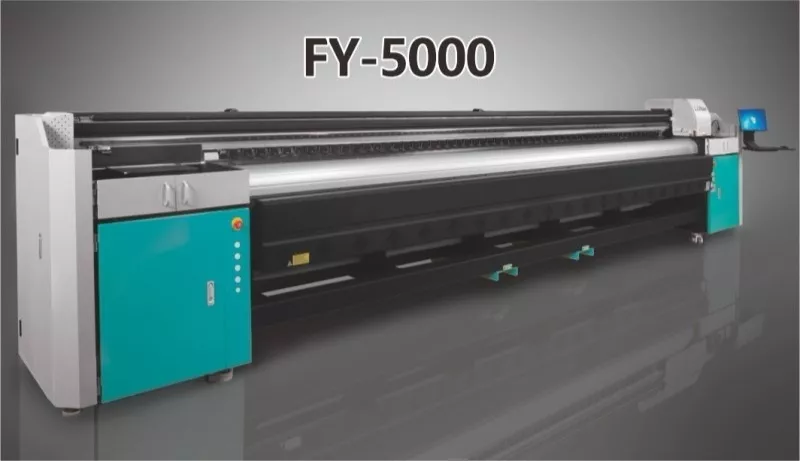 Guangzhou Jing Hui Industrial Co., Ltd.



CJ4008 new eighth generation inkjet printer

Model: CJ4008 inkjet printer

Sprinkler series: Seiko 508GS-12PL

Number of sprinklers: 8

Print width: 3200mm

Printing speed: 480*360dpi (2PASS) 240 M 2; /hr

480*540dpi (3PASS) 460 M 2; /hr

480*720dpa (4PASS) 120 M 2; /hr

Drying system: heating in front, middle and back three sections, infrared and fan drying.

Ink: solvent ink

Color: double CMYK

Machine size: L4900mm X W1185mm * H1350mm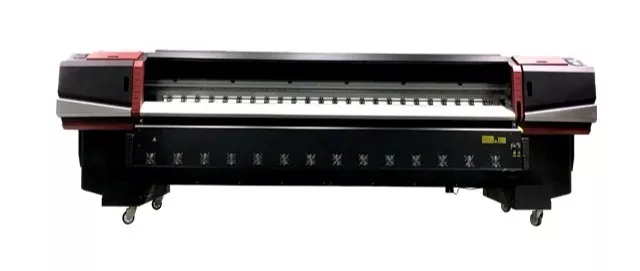 Shenzhen Han Tuo Digital Co., Ltd.




HT5000 5 meter super large format coiled material

Model HT5000UV

Sprinkler configuration: KYOCERA

Number of sprinklers: 8

Print resolution: 726*24000dpi

Print speed: sketch mode 192 M 2; /hr

Production mode 140 M 2; /hr

HD mode 108 M 2; /hr

Maximum material width: 5m

Maximum material thickness: 2mm

Suitable medium: soft film, knife scraping cloth, 3P cloth, wallpaper, car sticker, inkjet cloth, mesh cloth, light film and so on.

Ink type: soft UV ink

Ink color: C, M, K, Y

Equipment size: 8.88m (long) *2.03m (wide) *2.02M (high)

Net weight of equipment: 6300KG

Gross weight of equipment: 8170KG

Power consumption: 11.1KW (25A)

Electricity consumption: 400VAC.50Hz 3P/N/PE

RIP software: Caldera

UV curing method: LED

Transmission mode: high-speed PCIE transmission

Environmental requirements: independent, clean, low dust, less light, well ventilated workspace; ambient humidity: 18 C ~36 C (64) ~86 Relative humidity: 30%~70% (no condensation).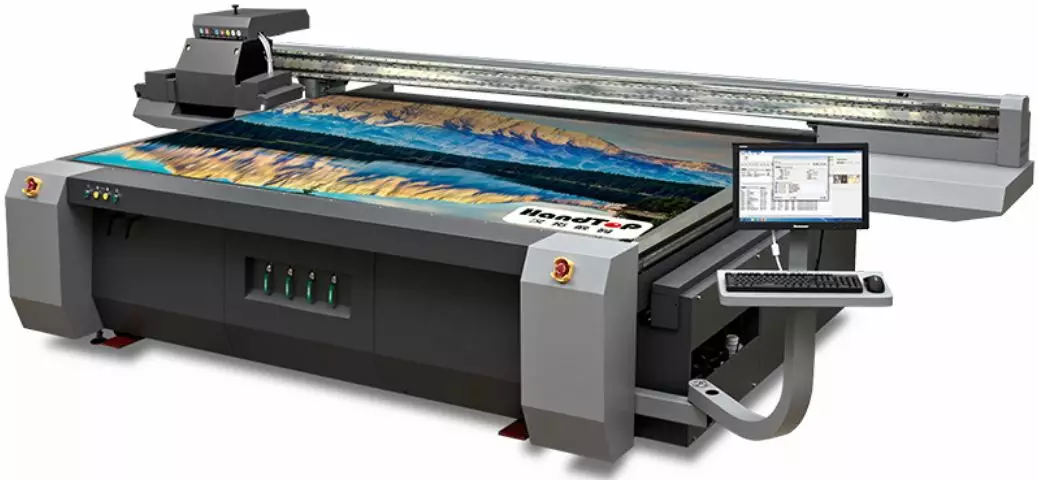 Wuhan Long Yin Digital Printing Technology Co., Ltd.

Dragon Seal F1950 flag machine

Model F1950

Sprinkler head: EPSON5113*4

Print width: 1930mm

Speed: 3PASS 120 M 2; /hr

4PASS 90 M 2; /hr

6PASS 65 M 2; /hr

Ink: Sublime ink

Medium: banner cloth, banding cloth, warp knitted fabric, silver carving, and satin satin.

Data interface: USB

Print software: Long-printer For Win 7

Input power: AC220V, 50HZ/60HZ/5KW

Size and weight: L3450*W1480*H1420/1680kg

Package size and weight: L4800*W1580*H1500/1780kg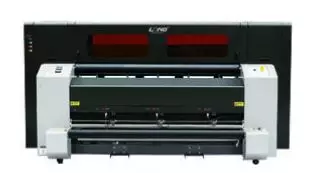 Guangzhou Xu Cheng Electronic Technology Co., Ltd.




Xu Li X6-1830

Model: X6-1830

Sprinkler: 1 high-speed industrial sprinklers with accuracy of 3200dpi

Maximum print width: 1800mm

Accuracy & speed: 360 * 1800dpi (3pass) 30m; 2; /hr

Seven hundred and twenty * 1200dpi (4pass) 24 M 2; /hr

Seven hundred and twenty * 1800dpi (6pass) 16 M 2; /hr


Ink: water-based ink

Material size: 1800mm


Medium: PP paper, light, photographic paper, transfer paper, banner cloth.

Print interface: USB 2 (480m/s)

RIP software: Maintop V5.3, Maintop V5.5, Photopoint, Topaz, Seegt

Power parameter: AC 110V + 10%, AC220V + 10%, 50 /60 + 1Hz

Working environment: temperature: 20 C -35Temperature, humidity: 35%RH-65%RH

Power: 2000W

Fuselage size: 2780*865*1356 (mm)

Net weight: 280KG

Gross weight: 340KG