ISLE 2020 exhibits tour -LED display VII
As an international platform for trade and cooperation between Asia and TOP, the strong development of ISLE is inseparable from the continuous development of diversified and value-added products by exhibitors. Next year's exhibition, companies will display their own quality products to meet global buyers' demand. ISLE 2020 exhibits tour -LED display VII Let's take a look at it first.
Changchun Sita Electronic Technology Co., Ltd.
COB shows NCD012





1. anti collision, strong protection

2. sides light display, safe and healthy

3 to 180 degree viewing without bias color

4.NTSC broadcast level gamut, color temperature intelligent adjustable

5. point by point consistency correction

6. high refresh rate, enhance visual comfort.

7. leading thermal design

8. reliable structural design




Pixel composition 1R1G1B (package integration)

Pixel spacing (mm) 1.25

Resolution (W * Hl) 384 x 384

Size (mm) 480 x 480

Box weight (kg/Pcs) 7

Box flatness (mm) is less than 0.1.

Point by point coherence correction

Brightness (cd/ *) 600

Brightness adjustment programmable / automatic / manual

Adjustable color temperature (K) 3000-10000

Gamut 115%NTSC

Viewing angle 0-180 degrees without bias color

Brightness uniformity greater than 97%

Contrast 3000:01:00

Peak power consumption 600

Average power consumption 200

The power supply requirements are AC100 to 240V (50-60Hz).

Driving mode constant current driving

Frame changing frequency (Hz) 60

Refresh rate supports 3840Hz

Protection level (front surface) IP54

Working temperature (c) 0 ~ +40

Working humidity (RH) 10% to 90% without condensation.

Storage temperature (c) -10 ~ +60

Storage humidity (RH) 10% to 90% without condensation.

Point by point conformance correction technology support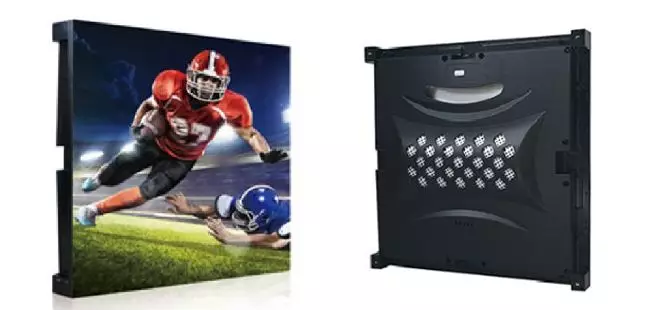 Shenzhen guider Photoelectric Technology Co., Ltd.
P4 outdoor surface full color.




Dot pitch 4mm

Unit plate size 256mm*128mm

Pixel composition 1R1G1B

LED standard SMD1921

Physical density 62500 (dot/m 2;)

Module Resolution 32*16=51264*32=2048

brightness More than 7200CD/m (2);

Scanning mode 1/16 scan

Driving mode Constant current driving

Display color 68 billion 700 million (Million)

display mode 1024*768/1280*1024

refresh frequency More than 1200HZ

Interface mode HUB75

Protection level 65 (IP)

Optimum visibility distance 4 - 50m

Unit plate quantity / box 3*6=18 (PCS)

Dimension 768mm*768mm

Box resolution 192*192 (DOT)

input voltage 220VAC + 15

maximum power 1000W

Authentication CE, Rohs, FCC, ISO
Shenzhen xinyguang Technology Co., Ltd.

P3.91 intelligent interactive floor tile screen




Intelligent induction requires no additional equipment. High strength design, load up to 2T. 3. Frosting treatment technology, skid resistance, scratch resistance, towing, installation, time saving and labor saving.




Arrangement form Vertical row

Pixel tube spacing 3.91mm

Pixel composition 1R1G1B (three in one)

Lamp type SMD1921 (chip ratio 3:6:1)

Physical density 65536 points /?

Module Size 250 width 250 x height (mm)

Module Resolution 64 width 64 x height (point)

Dimension 500 (wide) x 1000 (high) mm

Box weight 22.5KG/

Box thickness 9cm (including module thickness)

out-of-control point Less than 3/100000

Unit module joint The size of the gap of the unit plate gap is the same, and it is less than 2.

Optimum distance 5-60m

visual angle Horizontal 140 degree, vertical 140 degree.

Surface flatness The maximum error is less than 2.

Ink color on screen surface Ink consistency, no reflection.

Homogeneity Module brightness uniformity, uniformity 1:1

Use bad environment Indoor and outdoor general purpose

Working humidity range 10% to 90% RH

Working temperature range -20 to 65 C

maximum power 600W/

Average power 300W/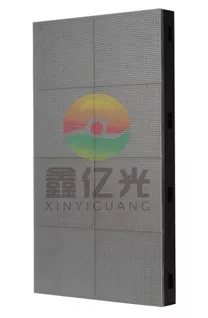 Shenzhen City Electronic Technology Co., Ltd.



TB transparent LED poster screen




Pixel spacing 3.75-6.67

Scanning mode 8S

density 40000dots/

Pixel structure RGB

Module Resolution 128*24

Module Size 480mm*160mm

White balance luminance 5500-6000CD/

Permeability 72%

Refresh rate More than 1920hz

visual angle Horizontal 140 degree vertical 140 degree

63 inch appearance size 1040mm*1600mm

63 inch product display size 960mm*1280mm

63 inch BOX resolution 256*192

63 inches Weight 30Kg

63 inch maximum power consumption / average power consumption 1130W/452W/ station

Packaging method Wooden box / air box

Interface definition HUB-BLP-14C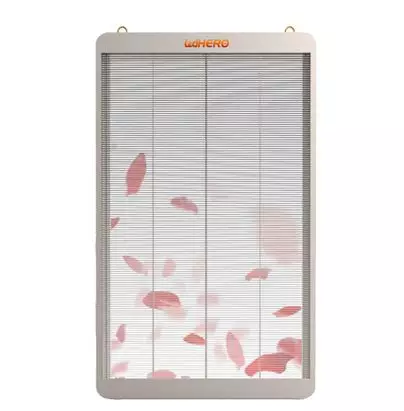 Shenzhen Zhong run photoelectric technology Limited by Share Ltd




P1.5 full color LED display screen




Automatic report failure, one billion level high pixel, picture quality HD, double power and data transmission, single fault does not affect the whole screen, suitable for indoor occasions.

Pixel spacing 1.5mm

Pixel density 409600dot/

Pixel composition SMD1515

Module Size 96 x 96 x 15mm

Module Resolution 64 x 64

Brightness level 800~1000

viewing angle 140 degrees (H) /140 degrees (V)

Environmental Science indoor

Input power supply Ac220

working temperature The temperature is -40 C ~+80 C.

Working humidity 10%~90% no condensation.

working life More than 100000 hours