ISLE 2020 exhibit parade --LED display XI
As Asia's TOP international platform for trade exchanges and cooperation, ISLE's strong development is inseparable from the continuous research and development of diversified and high value-added products by exhibitors. Next year's exhibition, enterprises will have to show their own high-quality products, to meet the global buyer procurement needs. ISLE 2020 exhibition tour - XI LED display, let's have a sneak peek!
Shenzhen Aibisen Photoelectric Co., Ltd.

A27 Pro Series
Pixel pitch 1.27/1.58 mm
Cabinet size 610x343x49mm
Box material die-cast aluminum
Refresh rate 1920/3840 Hz
Series features
Standard 27.5-inch, FHD/4K HD point-to-point restore
Standard video input, HDMI-Direct technology
Front mounting / front maintenance
Ultra HD perfect picture quality, CrystalView technology
Installation total thickness ≤ 9cm, EasyMount components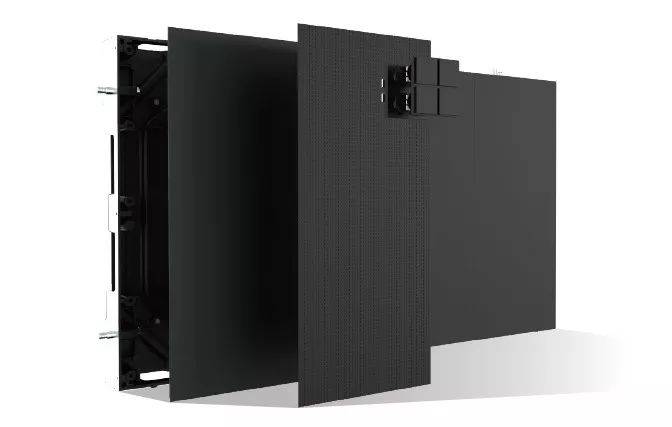 Shenzhen Qianhai Transtech Optoelectronics Technology Co., Ltd.

(Discovery) found a series of small pitch LED display
High-definition picture, front-end maintenance, independent waterproof, low-light and high-gray.
Pre-maintenance patented design: front-end maintenance magnetic installation, convenient and fast, low maintenance cost
Seamless stitching: good flatness, only 0.01mm slit
HD quality: 2K/4K/8K easy stitching
Brightness adjustable: adapt to various environmental needs
Low-light high grayscale: broadcast-level grayscale processing, 256-level grayscale gradient, leading high gray, richer picture detail
Wider perspective
Good heat dissipation performance: low energy consumption, low heat removal, environmental protection and energy saving
Product specifications: D1.2
LED lamp type:
LED light type: SMD (0808)
Scanning mode (constant current drive): 1/27
Module parameters:
Module resolution (H X W): 135 x 240
Point spacing: 1.266mm
Module size: 171 x 304mm
Box parameters:
Cabinet resolution (H X W): 270 x 480
Cabinet size: 342 x 608 x 84mm
Weight: 10kg
Protection level: before IP30 / after IP30
Power supply requirements: AC 220/110±10%, 47~63Hz
Maintenance mode: front maintenance / post maintenance
Screen parameters:
Maximum power consumption: 166W / cabinet 800W / m2
Average power consumption 58W / box 280W / m2
Brightness: 800cd/m2
Pixel density: 623,334 points / m2
Viewing angle: 160°/160°
Contrast: 3,000:1
Operating temperature / storage humidity: -10oC to +50oC / 10% to 90%
Service life (50% brightness): 100,000 hours
Shenzhen Xinyiguang Technology Co., Ltd. (time and space tunnel)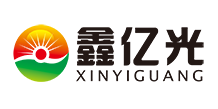 D3.91 intelligent interactive floor tile screen
Features:
1Intelligentainductionawithoutaadditional equipment 2High-strength design bearing up to 2T 3 matte treatment technology anti-scratch and anti-scratch 4 tow installation saves time and effort 5 front waterproof without fear of small amount of rain 6 front maintenance installation saves time and effort
Product parameters:
Pixel composition:
Arrangement: vertical
Pixel tube spacing: 3.91mm
Pixel composition: 1R1G1B (three in one)
Lamp Bead Model: SMD1921 (Chip Scale 3:6:1)
Physical density: 65536 points / m2
Module / cabinet size:
Module size: 250 width × 250 height (mm)
Module resolution: 64 wide x 64 high (dot)
Cabinet size: 500 (width) × 1000 (height) mm
Box weight: 22.5KG / piece
Box thickness: 9cm (including module thickness)
Full screen parameters: out of control points: ≤3/100000
Unit module splicing seam: unit board gap splicing seam size is consistent, and ≤ 2mm
The best distance: 5-60m
Viewing angle: 140° horizontal and 140° vertical
Surface flatness: maximum error ≤ 2mm
Screen surface ink color: consistent ink, no reflection
Uniformity: uniform brightness of the module, uniformity 1:1
Power supply:
Use environment: indoor and outdoor
Operating humidity range: 10% to 90% RH
Operating temperature range: -20 to 65 °C
Maximum power: 600W/m2
Average power: 300W/m2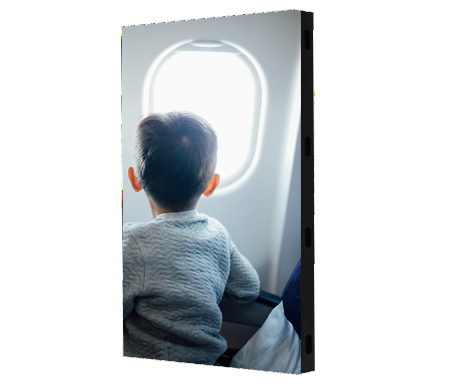 Shenzhen Chuangkaiguang Technology Co., Ltd.
C series P1.25mm indoor display
.Pixel point spacing: 1.25mm
.High refresh rate: 3840HZ
.Module automatic calibration
.Low brightness and high gray ratio
No fan and no noise
Features:
● Noise-free design, good heat dissipation
●Quick lock design, strong consistency, seamless assembly
● Module calibration: save the calibration data on the module to ensure the brightness and color consistency, and achieve high-definition natural images.
●3840Hz high refresh rate: smooth and vivid ripple-free video, accurate recovery of high-definition images, giving viewers maximum visual enjoyment.
●Low-light and high-gray: When the display brightness is lower than 100nits, the display screen has high gray scale, and the layering and vividness of the video is better than the traditional screen.
Product parameters:
Model: C1.2
Pixel pitch (mm): 1.25
LED model: SMD0808
Pixel density (dot/m2): 640000
Scanning method: 1/27 sweep
Module size (mm): 200*100
Cabinet size (mm): 400x300x80
Box material: die-cast aluminum
Box weight (kg): 5.5
Angle of view: H: 140 ° / V: 140 °
Grayscale (bits): 16
Refresh frequency (HZ): ≥ 3840
Brightness (nits): ≥800
Working voltage (v): AC 100~240V
Average power consumption (W/m2): 300
Maximum power consumption (W/m2): 600
Waterproof rating: IP31
Control System: Nova
Maintenance mode: post maintenance
Working humidity: 10~90% RH
Working temperature: -30 ° C ~ 60 ° C
Certification: RoHS/CE/CCC

Indoor full color LED display series PH4.81mm indoor surface mount module
Features:
1, like and text have clear, delicate, realistic display effect;
2, from the design to solve the high-density heat dissipation problem;
3, modular design of any size combination;
4, the real realization of stereo maintenance and single point single lamp maintenance;
5, the design is novel and beautiful;
product features:
Light weight; quick installation; high contrast; silent design; super wide viewing angle; double backup of signal power; good flatness; no noise; uniform correction; good heat dissipation;
Product parameters:
Pixel spacing (mm): 4.81
Pixel density (dots/m2): 43264
Light type configuration: 1R1G1B
Lamp type: SMD2121
Scanning method: 1/13 Scan
Best viewing distance: 5-15m
Display angle of view °: horizontal 120 °, vertical 120 °
Brightness (cd/m2): 1200
Gray level: 16384
Refresh rate (Hz): 1200
Frame change frequency (Hz): 60
Brightness adjustment mode: manual / automatic / program control
Module size (mm): (L × H) 250 × 250
Module resolution (point): 64 × 64
Module weight (Kg / block): 0.55
Standard box weight (Kg / piece): 8.5
Box size (mm): 500 × 500, 500 × 1000
Working voltage (V): AC 220
Average power consumption (W/m2): 280
Maximum power consumption (W/m2): 800
Maintenance method: front and rear maintenance
IP rating: IP30
Working environment ( °C/%RH): -20 ~+50, 10~90
Storage environment ( °C/%RH): -40 ~ +85, 10~90
Working life (H): 45000
The ISLE has a bigger layout and more big news
Continue to be surprised, please stay tuned
February 24-27, 2020
Shenzhen international convention and exhibition center (fuyong new hall)
ISLE
Great platform,great business opportunities, great future
For more information about the exhibition, please visit the ISLE website:
http://cn.isle.org.cn
Exhibitor pre-registration has been started, looking forward to your call:
👤 Ms. Chen:020-8926 8256(Working days)
👤 Ms. Liang:020-8926 8296(Working days)
Audience appointment registration has been opened, welcome to follow the WeChat public number, please consult for details:
👤 Ms. Bi:020-8926 8218(Working days)
👤 Mr. Zhang: 020-8926 8292 (Working days)